An initiation to the present moment
Online | August 2023, every Monday | 10h-11h30 am ET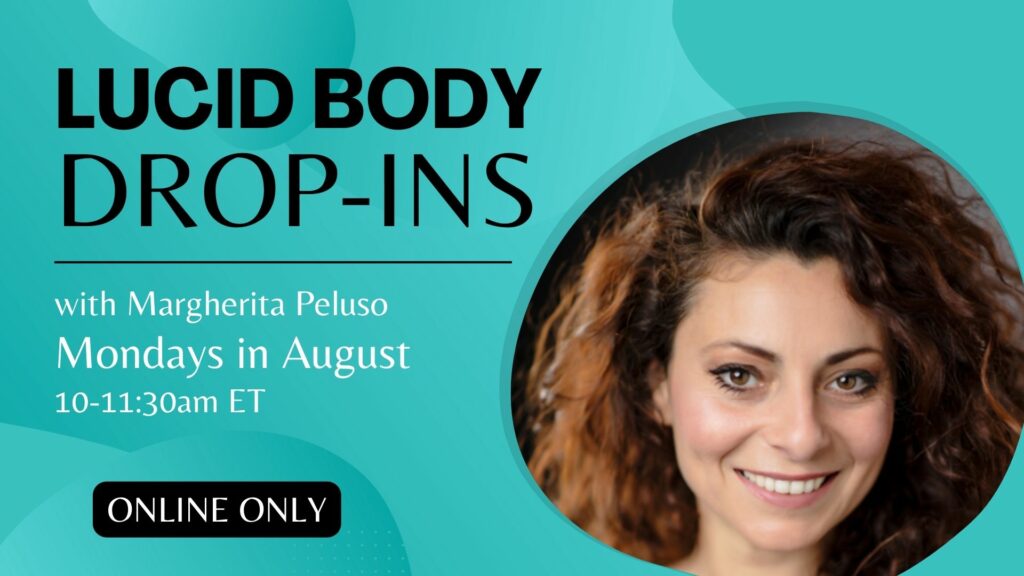 With Margherita Peluso, Lucid Body teacher
The Drop-in class is an Introduction to the Lucid Body process designed for new students curious about the work. Come find out what the Lucid Body acting technique is all about.
Each class will begin with the Lucid Body Warm Up and the fundamental concepts of the Lucid Body; audible exhale, non-judgemental mind, and exploring text as movement.
This class will help you determine if the Lucid Body is right for you and help you determine your next steps.
Instructor: Margherita Peluso
Dates: August 2023, every Monday
Time: 10h-11h30 am ET
Fee: $25
Location: ONLINE (zoom)