Actors & actresses who want to take their acting to the next level and feel more aligned with themselves.
5 days to 2 weeks trainings in group* or individual coaching.
Sicily, ITALY | June 16-21, 2023 | 6days, 5night
With Fay Simpson, Founder of Lucid Body
Spend 6 days in an authentic Sicilian Casolare, and immerse yourself in this unique Lucid Body retreat, combining the Lucid Body tools of psychophysical work along with holistic healing rituals.
 As an actress,  Margherita Peluso wanted to explore a more holistic approach to acting. In her exploration journey, she discovered the Lucid Body method which combined and focused on the Ayurveda study, and anthropology research, a life-changing experience that she is now using in coaching.
With personalized coaching sessions and a tailored approach to each student, Margherita Peluso is dedicated to helping actors achieve their full potential.
You can work on a piece that you need to prepare and go through a process of self examination using Lucid body techniques and personalized treatments.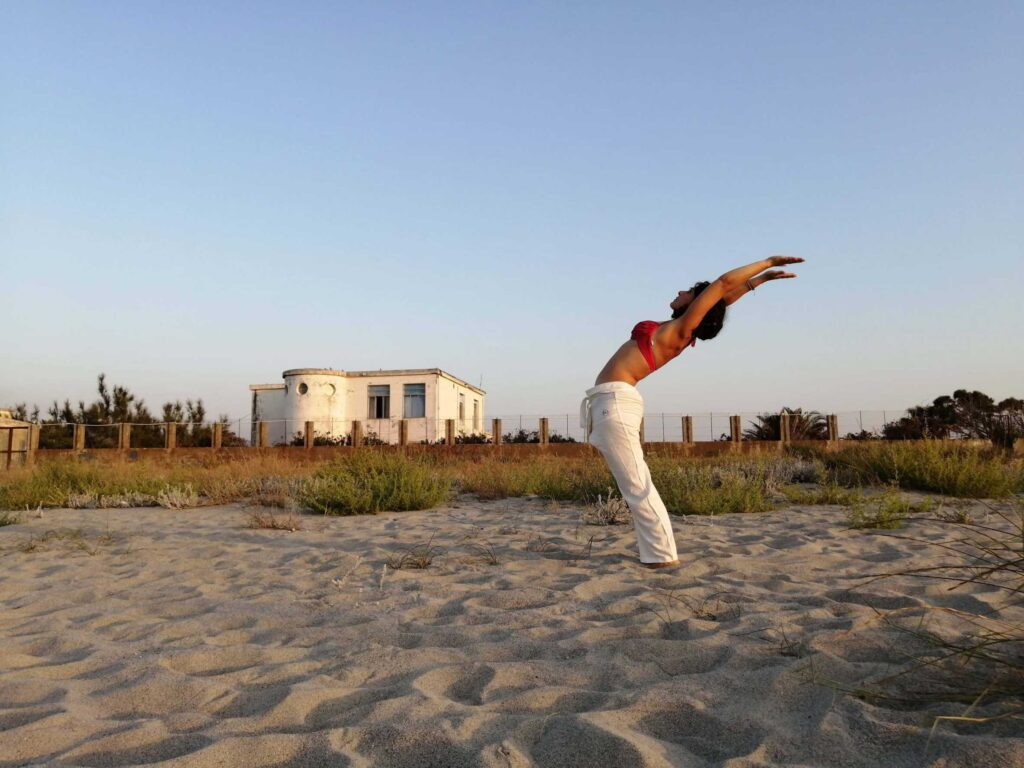 Listen to this podcast to discover more about Pranayama breathing
Lucid Body techniques will help you take your acting to the next level
Lucid Body technique is a physical theater practice that focuses on integrating the mind and body in order to create dynamic and expressive performances. Developed by Fay Simpson, the holistic acting is a way of acting that is a benefit to the mind and body, as opposed to a drain on the physical and mental form. It is based on the idea that self-knowledge is the number one focus to your acting. Lucid Body is a psych-physical process that can offer an actor the building blocks of a new language to further develop a character through diagnosis and full embodiment. A process of self introspection and exploration that will help you change your emotional and physical habits, and expand your acting potential.
One of the key components of the Lucid Body technique is the concept of layers to become lucid & neutral mask. Through a series of exercises, performers learn to cultivate this state of lucidity in order to more fully embody their characters and bring their performances to life.
Frequently Asked Questions
Here you will find the answers to some questions you might have regarding the acting coaching sessions. If you don't find the answer you're looking for, please write to us through the contact form or by email, so we can help you!
Interested in collaborating with me ?